Trials of Mana now available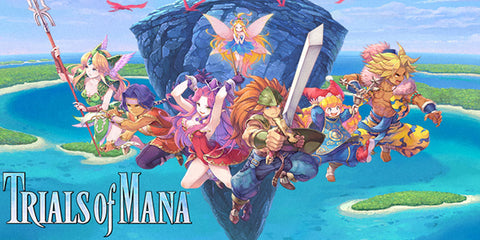 The Trials of Mana game lets you experience a fully modernized adventure with graphic improvements, character voiceover support, a remastered soundtrack, and a new episode that you can experience after completing the main story. Enjoy an ability system and a new class that reconstructs the character levelling system, along with more active battles.
This overlapping story of interwoven destinies changes depending on who you choose as your main character and companions. Will these young adventurers be able to use the power of mana to save the world from the brink of destruction?
If you're wondering whether this is the right adventure for you, you can get a glimpse of the journey that lies ahead by downloading a free demo. If you decide to purchase the game after experiencing the demo, your save data will transfer over to the full version, so you won't have to worry about losing your progress!  
For a limited time, you can receive the Rabite Adornment DLC, which can be used up to level 10 to gain additional experience points from battles.